Cal Dodd | voice actor & singer
ACCOMPLISHED. CREATIVE. PASSIONATE.
CONTACT
COMMERCIALS
Cal has done countless commercials, voice overs and jingles that you've heard
on tv, radio, the internet and in movie theatres.
In the studio, Cal listens, takes direction and delivers in minimal takes.

Enjoy the demos and if you don't hear what you have in mind, please contact James Crammond for all voice and jingle inquiries.

ANIMATION
Cal has given voice (dialogue and singing) to a long and varied list of animated characters in
tv series, movies, video games, and toys.
X-Men animated tv-series
The first time that anyone heard Wolverine speak, it
was the voice that Cal created.
Each week Cal looked forward to seeing the X-Men cast and crew and couldn't wait to get into the studio.
It was a sad day for all when the series ended. Cal still misses Logan and his pals.
R. L. Stine Goosebumps animated tv series
Voice of Slappy, theme song voice over, garden
gnomes, Dennis and other guest characters.
Rescue Heroes
Rip Rockefeller in the tv series and the movie.
Jim Henson's Fraggle Rock
Doozer (featured "Doozer is as Doozer does")
Guest appearances include:
Bob & Margaret, Ruby Gloom, Little Bears, Braceface, Max and Ruby, The Adventures of Chuck and friends,
Care Bears, Grossology, The Adventures of Tin Tin, Rupert, Mr. Meaty, Numbchucks, Jacob Two-Two,
Ned's Newt Beyblade, Gerald McBoing Boing, Jimmy Two Shoes, Berenstein Bears and more.
Selected reccuring roles include:
---
(please see
Music section
for animation/tv theme songs and children's recordings)
MUSIC
Cal has performed and recorded various genres of music, in his own voice,
character voices, and other languages, on tv scores, his own recordings
and with other artists.
His dream recording was when he got to hang out with some of Canada's best
musicians and he is honoured to have had them collaborate on his self-titled CD.
Cal is a master of vocal dexterity. Let him know the
styles/genres/characters/tempos you have in mind; throw anything at him and he'll
make it happen!
Children's Music

Tv Animation Theme Songs

Traditional/Spiritual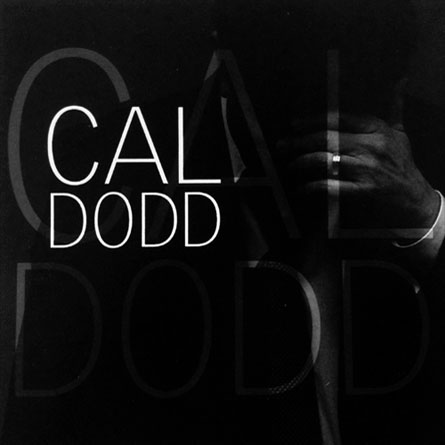 To purchase CD Please
contact us
CAL DODD
(Self-titled CD preview)